Website statistics & analytics
Find out what your users are doing and how to make your website work better for them.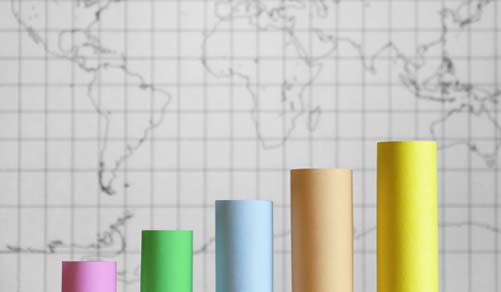 If you're investing in a high-quality website, it's vital to be sure it's performing to its potential and delivering sound returns on the money you've spent. One way you can do that is by simply monitoring the bottom line – have your enquiries and sales increased since your new website was launched?
However, another important method for measuring the effectiveness of your website, and providing clear ideas for where you can improve it, is to use statistics about how people use it.
What can website statistics tell you?
Website statistics can tell you all sorts of things about your website, such as:
Which pages are the most popular
What people are searching Google for to find your website
If you have an internal site search, the terms people are using to search your website
How people are moving through your website – for example, if they arrive on the homepage, where do they go next
Where people are abandoning their journey on your website
Where they're going to after they've left your website
Incoming links – ie where people are clicking on a link on someone else's website to get to yours
There are many other statistics you can gather around how your website is used, and we are happy to try to put together statistics and reports for anything you have in mind.
How website statistics can help your business
Once you know how people are using your website, you can use this intelligence to develop your website to perform even better. For example:
If you find people are commonly using certain keywords in Google to get to your website, you can ensure these are used throughout your website
If you find a lot of users are leaving your website on a certain page, you can review the content and structure of that page to check whether it's providing the information it should be
If people are often coming to your website by clicking a link from a certain type of website, such as an online directory, you can target getting more links on similar websites.
Website statistics: programs

All the websites we at Greaves Design build come complete with the Webalizer Statistics Program. This provides information such as the number of hits, visits, countries of origin and the amount of data downloaded by your users, and can present it in easy-to-read graphs and charts.
However, if you require more detail, we recommend Google Analytics. This is a free statistics program provided by Google, and we think it's one of the best available online. We can install this for you for a small charge, so you don't have to worry about the technical details.
Below are some images of the typical graphs and insight you can get from Google Analytics. As you can see, it can show you almost anything you want to know about your website.
We have a track record of building hundreds of websites
Our customer services is second to none.
We are available at any time if you wish to know something.
The website is only the beginning – use our website for resources and more helpful information.
Move your business into a more better future.
"Thank you David and team for an amazing website, from logo design, aesthetics, front, and general meeting of all my requirements and transforming my ideas into reality. David was very helpful throughout the whole process and I would not hesitate in recommending him to design your website. Please see my website www.Secondbestfurniture.Co.Uk for proof! Thank you!"