The Client
Masterpiece is an elite and committed team of hair stylists and make-up artists, led by founder Carla Ramsey. Carla has a reputation as a leading creative professional hair stylist and make-up artist within the industry, having worked for numerous high-profile clients including television companies, films, record companies, advertising agencies, fashion photographers and more.
Our brief was to create a brand new web presence to showcase the best of Masterpiece's work, promoting the company's services to a wider audience.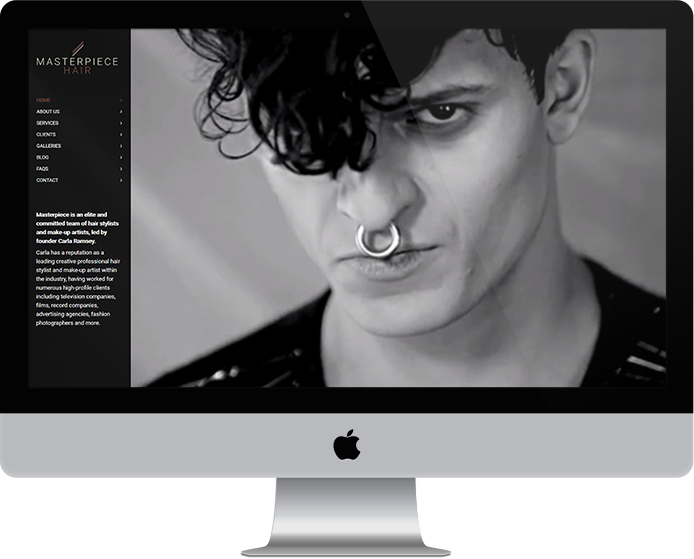 How we delivered
This was a project where style was high on the agenda. In an industry that's all about image, it was vital to showcase the stunning photos of Masterpiece's impressive work in a clear but eye-catching manner. Masterpiece works with some very high end clients, such as the BBC and ITV, so it was vital that the website displayed the level of professionalism and extremely high standards of work that the company produces.
With this in mind, we produced a website that is all about the visuals. Arresting images form the backdrop of every page. The client provided the content, but we edited and optimised it to complement the design and enable search engines to more easily find the site.
The Result
The result is a striking and stunning website that provides a worthy showcase for Masterpiece's impressive portfolio of work. It also provides easily accessible information for anyone interested in Masterpiece's wedding hair and make-up services.
The website's features include the following: