The Client
With a strong local presence, network of contacts and long-standing expertise in the Spanish market, Marbella Developments is perfectly placed to guide investors and prospective buyers through the property maze to help them achieve their dream of Costa del Sol property ownership.
Specialising in new-build developments, the end-to-end service covers everything from an initial viewing tour through to arranging the legal work and snagging in a new property.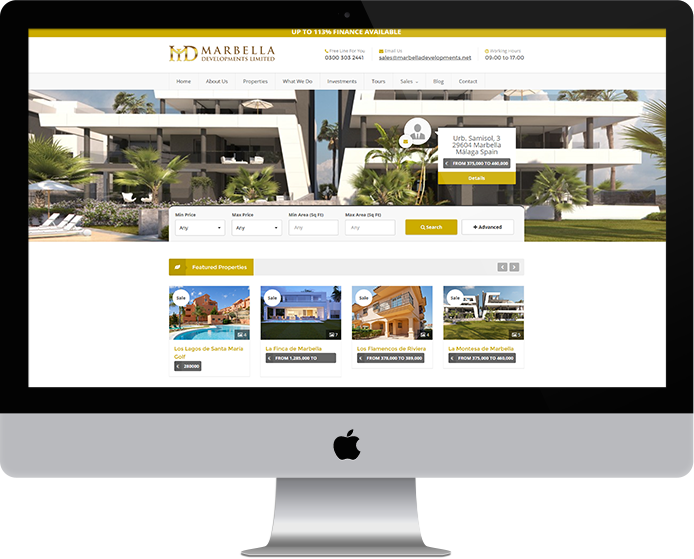 How we delivered
In a competitive marketplace, it was vital to create a new website for the client which was optimised for search engines, then offered a smooth and easy user experience to site visitors. The site aims to support the company's mission to sell properties in the Costa del Sol, so the intuitive property search is a key element of the new website's success.
The client also required the website to convey the feeling of living in a place in the sun, so we used warm, golden colours and strong photography of featured properties to help deliver this impression. In addition, we wrote new content for the website which allows visitors to easily understand the features and benefits of the company's end-to-end service.
The Result
The result was a website that not only allows users to easily find the perfect property for them, but also sells the lifestyle and investment potential of buying a Spanish property.
The website's features include the following:
Searchable property section
Complete features customisation
Slider loaded from properties.